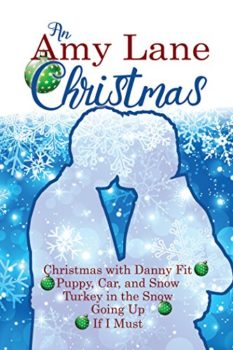 December 25, 2017
Dreamspinner Press
Anthology
ISBN-10: 1635335396
ISBN-13: 9781635335392
Light Romance
Available in: e-Book, Trade Size
An Amy Lane Christmas
Celebrate the season with Amy Lane's own brand of holiday cheer.
Enjoy five classic Amy Lane Christmas stories, imbued with her signature blend of humor, romance, and heart-warming satisfaction as businessmen, lawyers, accountants, and teachers all find love this December.
Includes:
If I Must
Christmas with Danny Fit
Puppy, Car, and Snow
Turkey in the Snow
Going Up!