Set in the same world as The Hedge Witches, these books are set in Spinner's Drift and deal with wielders of little magic–lucky coins, ambient light, refillable fridges–as well as the occasional dreamy-eyed wizard. Book one is coming in October, 2022.
A new series featuring the SCTF elite crime fighting taskforce–and the rough and ready men who work the mean streets to keep the world–and each other–safe.
Part Fish, Part Johnnies–all Standalone!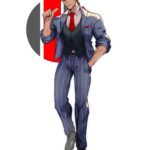 Danny and Felix started out as conmen and grifters–and lovers. Then they lost each other, found each other, and became so much more.
Reunited with the family they forged with kindness, bravery, and outright graft, they find themselves father figures to a bunch of up and coming thieves who make them want to stay in the game.
The Long Con adventures are individual romances based on a group of thieves, grifters, and mercenaries with pure intentions and hopes of stealing a better world.
Hopefully they'll steal your hearts as well.
Click here to download Long Con swag!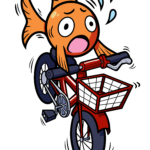 Can two guys who don't take orders, listen to their hearts long enough to fall in love? Guess who's swimming in the same pond…
The third book of this series crosses over into the Racing for the Sun universe, and Hiding the Moon crosses them both together as well.
Click here to download fun Fishyverse swag!
Meet the guys from Search and Rescue– Warm Heart starts with Tevyn and Mal, who NEED rescuing, then Silent Heart shows us Preston and Damian, who rescue the rescuers, and Safe Heart gives us Gecko and Cash, who rescue each other. Hidden Heart ​is Spencer's story and it's in the queue.  Warm Heart available July 16, 2019, Silent Heart January 2020, and Safe Heart September 2020
This is a brand new series–book one, Shortbread and Shadows–is already out, and Portholes and Puppy Dogs has been submitted!
Hopefully this will be the start of a brand new series is set in the Sierra Foothills! The first will be available in Kindle in Oct/November, and in Mass Market in February!
The long saga of the Sanders boys didn't end with Mackey and Trav in Beneath the Stain. Blake and Cheever have their own story coming in August in Mass Market Paperback. Be sure to look for both books wherever books are sold!
Also–if you loved Beneath the Stain but missed out on the bonus materials during the serial release, they are available at Prolific Works–be sure to download your copy today!
Sometimes rec league soccer is a bunch of guys trying to stay in shape–but sometimes, it's a whole lot more. — Note– these books have been recovered. I've kept both cover versions of the first two books so you all know whether you've already purchased them or not!
The Dreamspun Desire line is patterned after the Harlequin Presents–my addition to the line is The Mannies– The Virgin Manny, Manny Get Your Guy, Stand by your Manny, and A Fool and His Manny. The first two are out, and the next two should be out in 2018.
When a small town Sheriff sees the local principal running without his shirt, his entire set of priorities is set on its end. Both men are pushing fifty, and both of them have adult children and big time responsibilities–but who says that means their love life is over?
* Note– these two books are available in mass market paperback– be sure to query your local bookstore to see if they carry these and other Dreamspinner titles!
The Familiars — three brothers become enchanted on a magical night. 140 years later they're later to fall in love.  (Look for an appearance from  Cory and company in Familiar Demon–​they show up to save the day!)
Join the guys at Jonnies, the place for your porn fantasies, where the guy doesn't matter, as long as the come shot's good…
Except the guy ALWAYS matters.
* Super Sock Man is a novella prequel
Vulnerable is the first thing I ever published–self-published, that is. When it first came out, it was pretty much unedited, un-beta read, and both beloved and reviled across the board. Rampant, book four of the series was released in 2010, the same year I was picked up by Dreamspinner Press, and due to work and money considerations, I was forced to abandon my Little Goddess while I wrote contemporary strictly M/M romance for a while. I love all my writing, but it hurt, walking away from this world.
DSPPublications was formed as a genre imprint of Dreamspinner Press, and they picked up the series after I had written for them for a couple of years.  They recovered and re-edited the originals–and split the longer ones up into two volumes, because DAMN do I not stop talking when I'm on a roll.  Because of their generosity, I had the opportunity to write Quickening, which is coming out in the spring/summer of 2017, seven years after its predecessor, Rampant, was released.
In the meantime, I've written the six Green's Hill Werewolf novellas, which were released by Torquere for a time, and will be RE-released by DSPP in two volumes, sometime this fall. Those books introduce Jack, Teague, and Katy, who figure prominently in Rampant, although that book can be read without having read the werewolf books.
I've also written three short stories in the same world–I Love You, Asshole, Guarding the Vampire's Ghost, and Litha's Constant Whim–which feature characters who all reappear in Quickening–but, again, unless you really love this world, reading those three stories isn't necessary.
But I really hope you love this world.
I've invested over a million words into it, and a couple of years of my life. That, and it saved my life, when my job and my family got really really hard. Writing these books taught me to hope. I hope they give you the same feeling.
Oh! The button I've used here is for DSPPublications, but all these books can be found at Amazon (or will be found at Amazon when Quickening is released.)
Join a bunch of guys with broken hearts start over again at a candy store run by a very special proprietor.
​Do you have enough hope to be helped by the Candy Man?
*  If you are a paperback buyer, the first book of this series– Candy Man– is actually included in the paperback version of Bitter Taffy.  If you buy e-books, you need to buy them all separately.
These books are part of a multi-author world brought to you by Riptide Press. The books can be read independent of each other BUT I would suggest reading Deep of the Sound before you read Nascha, the short story in Lights, Camera, Cupid. Trust me. Just works better.
The Bitter Moon Saga is a young adult– 16 and over– epic fantasy series. The link I gave is for the e-book bundle– because it's a good deal — but it's also available in individual e-books, as well as paperback AND hardback books.
The series spans nearly forty years, and follows the adventures of Torrant (the snow cat–who is most usually human) and his moon-destined, Yarri, while they seek to free their land from the icy grip of a mad despot.
Knitting keeps you warm! So does making love. Join the men of Granby, Colorado, as they knit for each other at Rance Crawford's fiber mill and sheep/alpaca ranch!
*  The first three books of this series–Winter Courtship Rituals of Fur-Bearing Critters, How to Raise an Honest Rabbit, and Knitter in His Natural Habitat are novella size.  The Granby Knitting Menagerie is a paperback anthology of those three books. Blackbird Knitting in a Bunny's Lair is the last book of the series so far.
When Crick Francis was nine years old, he saw Deacon Winters working a horse at the Pulpit and fell in love. Join Deacon and Crick–and the family they forged out of love and hard work–as they find their happy ever after at Promise Rock.
The Talker books were originally novellas–and the link will take you to all three novellas, Talker, Talker's Redemption, and Talker's Graduation. Again, if you like Paperback books, all three of the Talker stories are available in The Talker Anthology.
A one time only collaboration with the awesome Mr. Aleksandr Voinov, these books tell the story of the sophisticated Londoner, Malcolm, baffled and besotted by Owen, a sweet–and sweetly stubborn–American.
Stand Alone
Most of these are novellas, because I do happy best when it's short and quick! A lot of these are for Christmas–and some of those will be combined into an anthology this year, I think–but a lot of them are forgotten, which is too bad. Sometimes a short, happy story can be your best and favorite comfort read, so if that's what you're looking for, this is the place to browse.
Collections