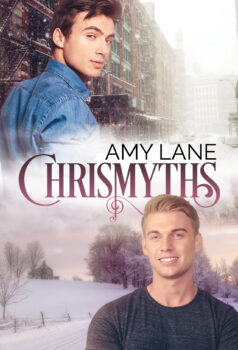 December 6, 2022
Dreamspinner Press
Light Romance
Available in: e-Book
ChrisMyths
After courtship, cohabitation, and learning about love and each other, Andy and Eli face the ultimate test: being separated at Christmas.
Eli's seen the propaganda—the country boy goes home from the city and realizes his heart is back among the snow, trees, and chickens. A big happy family is something Eli, with his demanding job running a shelter for LGBTQ youth, can't provide. He's been readying himself for the other shoe to drop anyway—Andy's mother is a force of nature, and she wants her little boy home.
Andy may be in Vermont, but his heart is back in Brooklyn with the man who's battling basement floods and crumbling buildings to bring Christmas to sixty kids who've had their hearts broken too many times already. Holiday myths may say that Christmas means going back home to a happy family, but Andy knows happy endings don't come without a little faith and a lot of hard work. He's got an army ready to put in the elbow grease. If he can get Eli to believe in him, they might just save Christmas after all.